Hey there! Just wanted to drop in and show off Sexy Sundress from the FingerPaints
Summer in the City
Collection. I don't typically wear this shade of green, but sometimes typical can be boring! Sexy Sundress is not.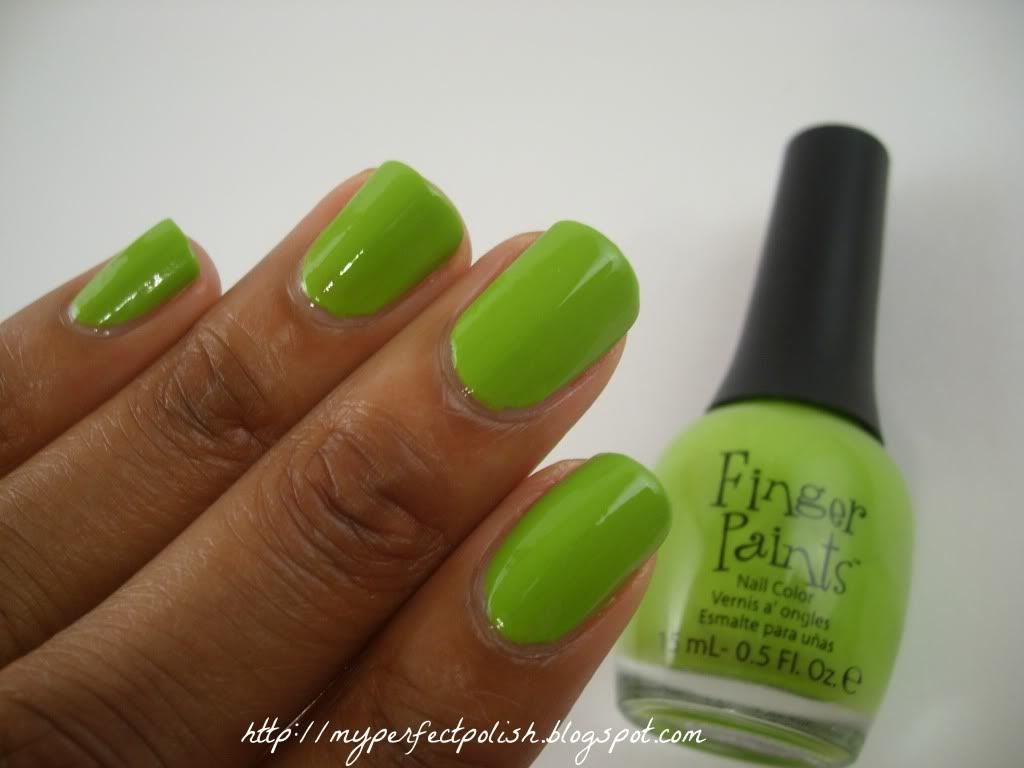 The formula was okay for the most part. I went with my usual two coats and found that was sufficient.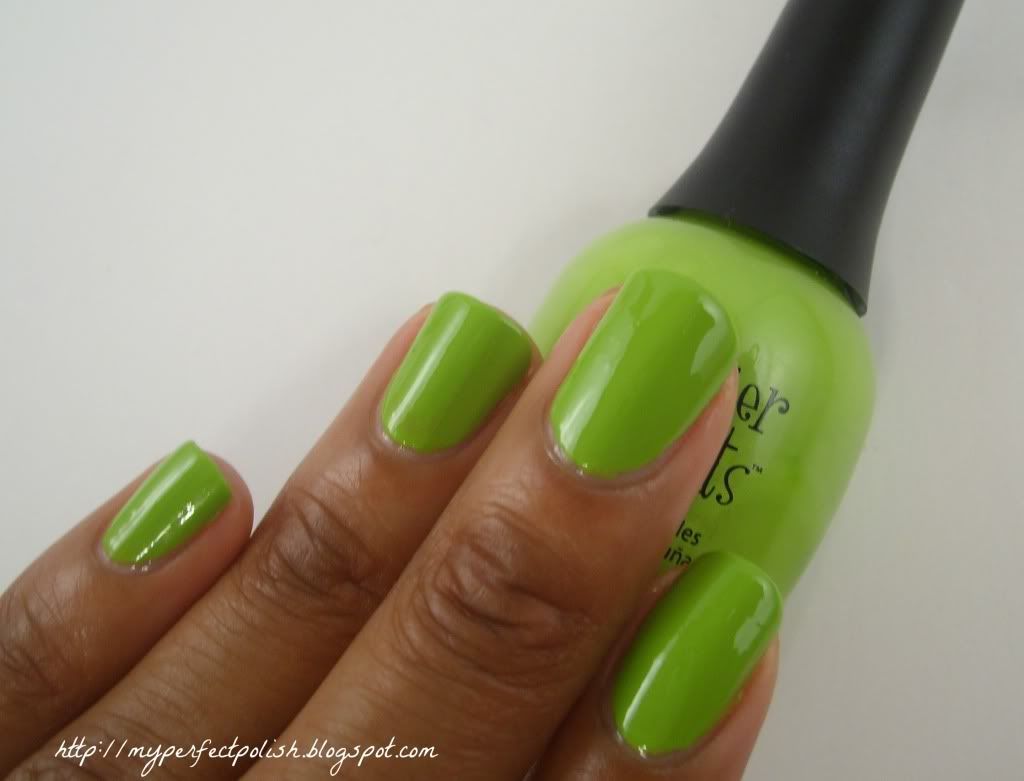 Here's an older picture, pre-clean up: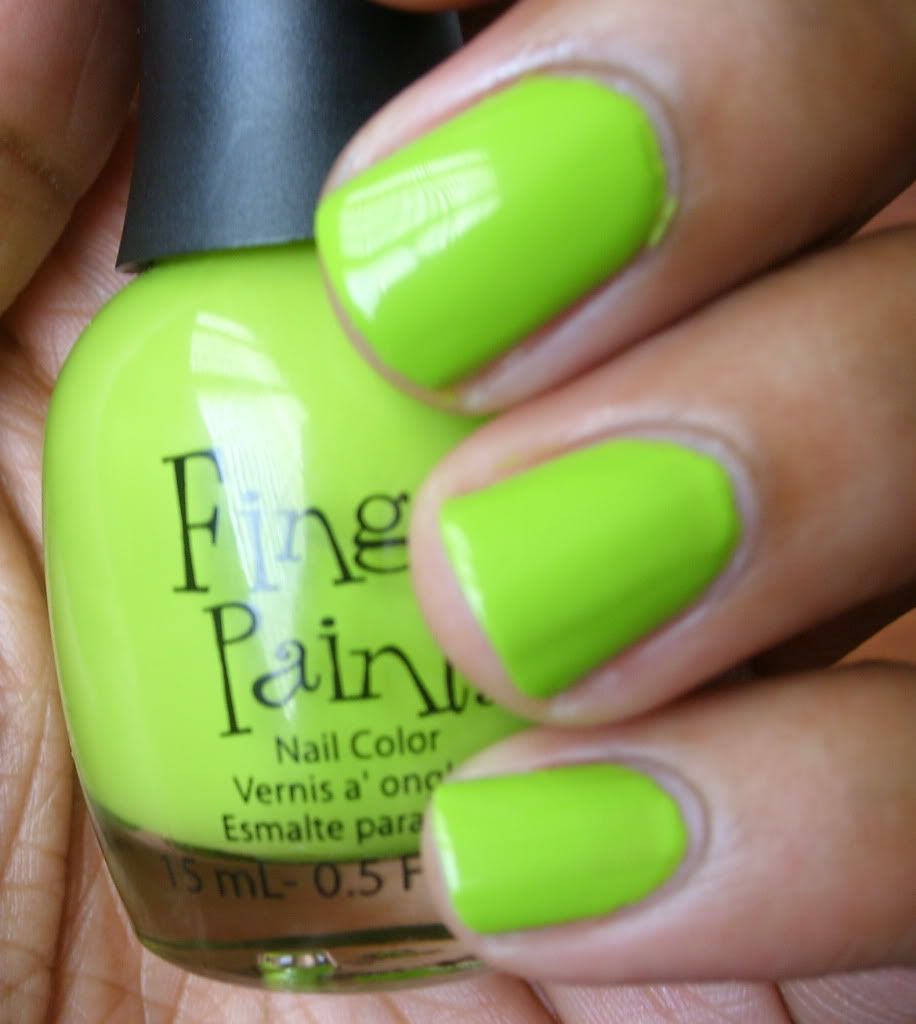 Colors from this collection retail for about $3.29 at
www.sallybeauty.com
, and shouldn't cost much more in stores.