Hey there! Here's an oldie but goodie -- China Glaze's Heart of Africa. Oh, how I love (and have unfortunately neglected) this color. It's a beautiful shade of burgundy with shimmer.
For this manicure, I used Zoya Anchor as a base followed by two coats of HoA.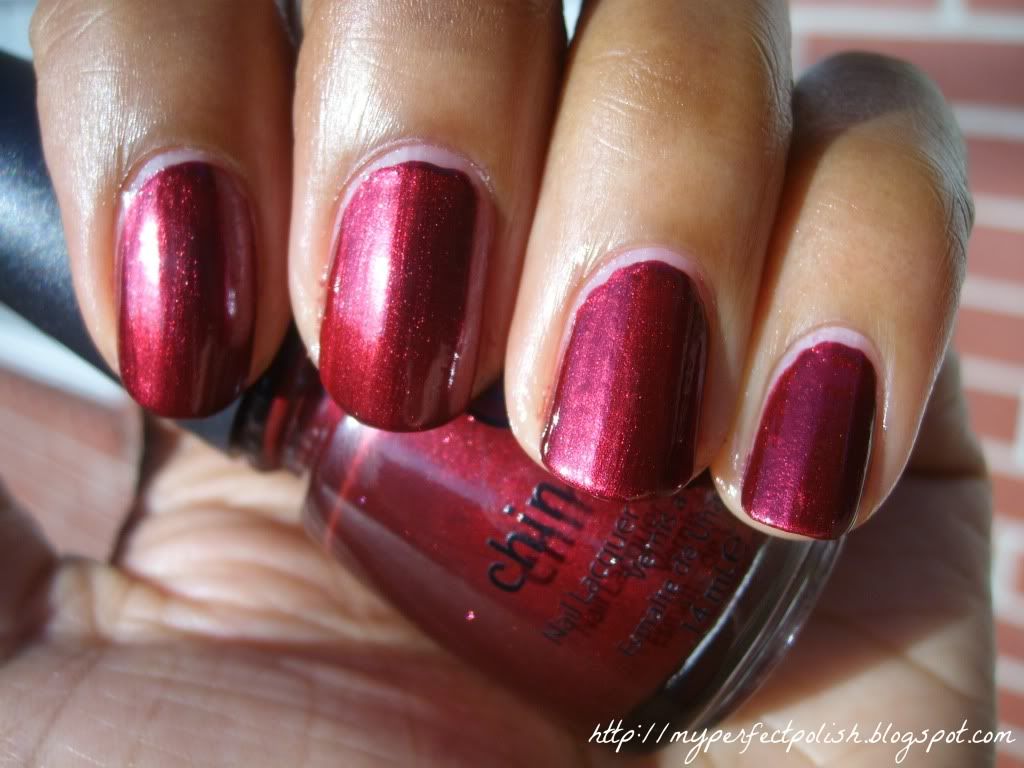 Look at how rich this color is!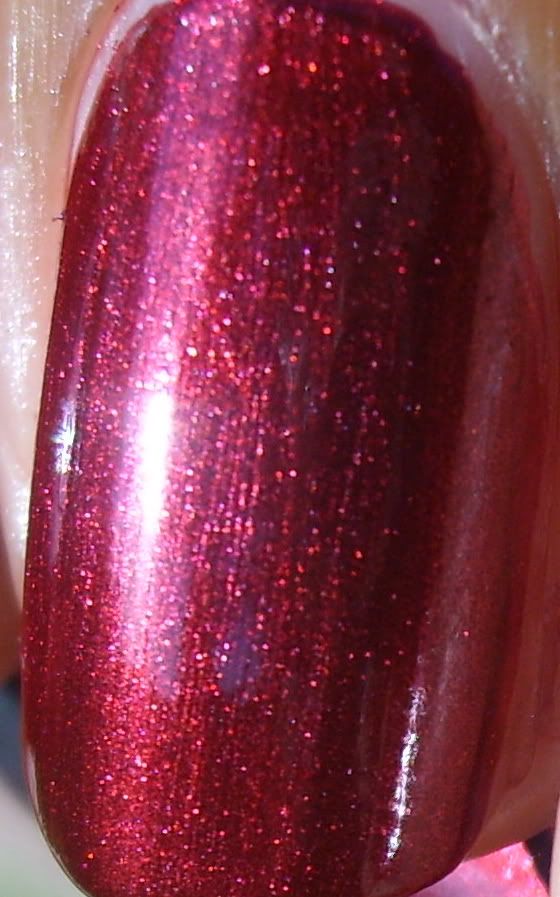 The formula is very smooth - I wish more were like it.
Love. It.