Well, hello there! I hope this week has been treating you well. We're getting close to my favorite time of year for polish collections - fall (or is winter my favorite? maybe spring? ah, nevermind)! I was lucky enough to snag a couple of newbies from China Glaze's Fall 2012 On Safari collection (shout out Sally Beauty Supply!). If you come across any of these in your local stores, I highly advise you to snap up the ones you like. The displays I did find had already been raided of the more interesting colors, despite having only been for sale a couple of days.
Let's go ahead and jump right in...I have a lot of pictures, taken under different lighting conditions to help give you good idea of what these actually look like.
Kalahari Kiss:
When I first saw this color, I knew it would be just the type of muted yellow I've been looking for. CG describes it as a light sand brown. Yellow, sand. Whatever. I'll take it.
base = Zoya Get Even
coats of polish = 2
top coat = CND Shiney
Desert Sun:
CG describes this as delicious caramel. I don't know about being delicious or caramel, but I think I like it.
base = Zoya Get Even
coats of polish = 2
top coat = CND Shiney
Last, but not least: I'm Not Lion
CG describes this one as "glistening gold and multi-color glitter." I'm not that into glitter, but I LOVED this one. There's another glitter in the collection, but I guarantee this will be harder to come by. The fine gold sparkle is very pretty.
base = CND Stickey or Zoya Anchor (sorry, I can't remember which)
coats of polish = 2
top coat = CND Shiney
China Glaze - I'm Not Lion (one coat)
Warning: Since this was my favorite one, and the hardest to capture on camera, I ended up taking a ton of pictures to give you a good idea of what this will look like in person.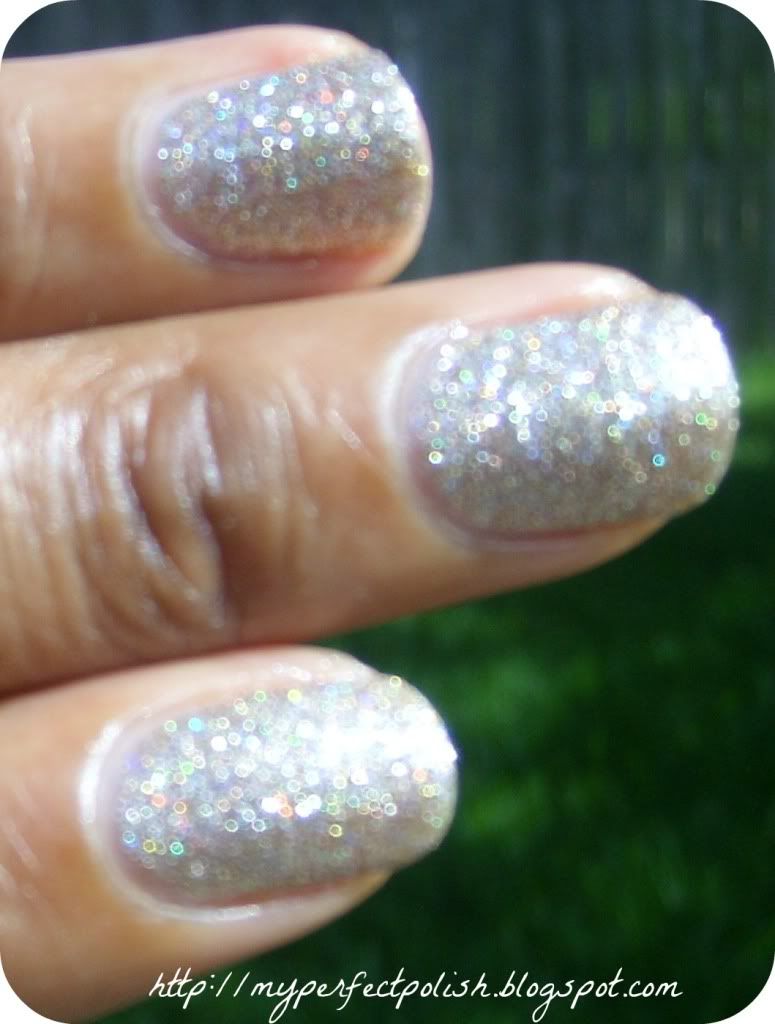 intentionally blurry pic
About the collection:
Swatch and Learn
has the press release and more official promotional photos of the collection.
As always, I want to know if you see anything you like. Drop me a note in the comments!