*singing* "It's getting hot in hurr, so take off all your clothes...I am get-t-ing so hot, I wanna take my clothes offf..."
wet 'n wild's Club Havana is fiery hot. The brand has given me quite the surprise with their megalast line of polishes. It first started when I saw a Gimme That Glow
blog post
on two colors from the line. Curious, I went out and bought a couple for myself (I'll get around to posting those first two one of these days, btw). Then, last week I saw that Walgreens had a buy 2 get 1 sale (it's still going on!), so I picked up three more. The newest additions to my collection were languishing in the bag all set to be forgotten until I saw Color Republic's
post
on Club Havana. The color not only looked familiar to me, but it looked great on her. Familiar because I'd already purchased it and it was sitting in that crumpled up bag on my shelf. I went ahead and pulled it out, and I'm glad I did.
It's a hot tangerine that can't quite call itself a neon, but it's definitely eye-catching with its bright pop of color.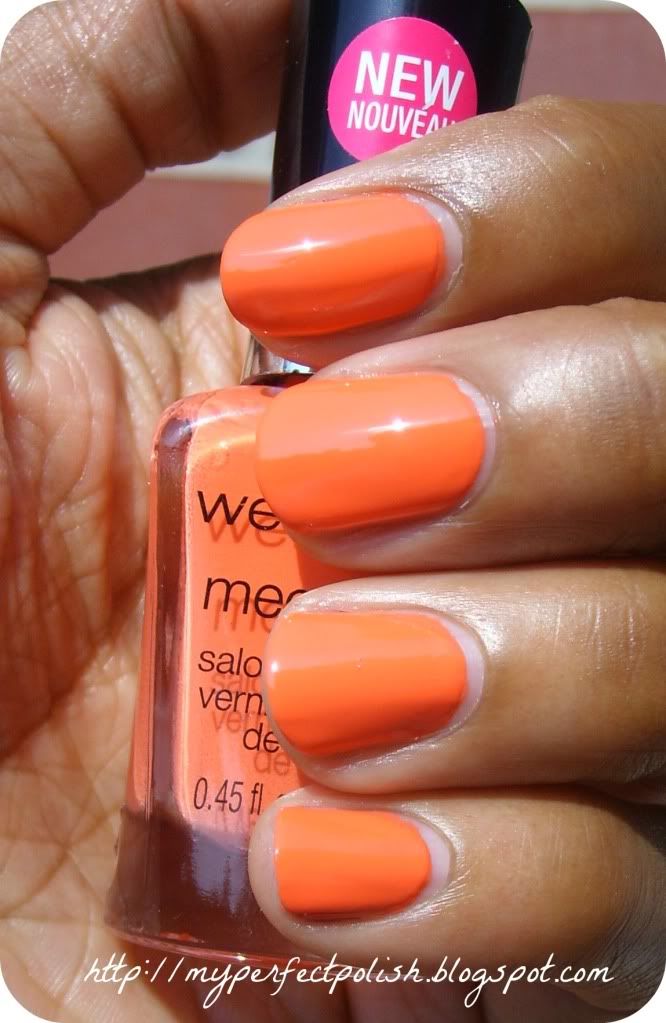 It looks much more tame in the shade and indoors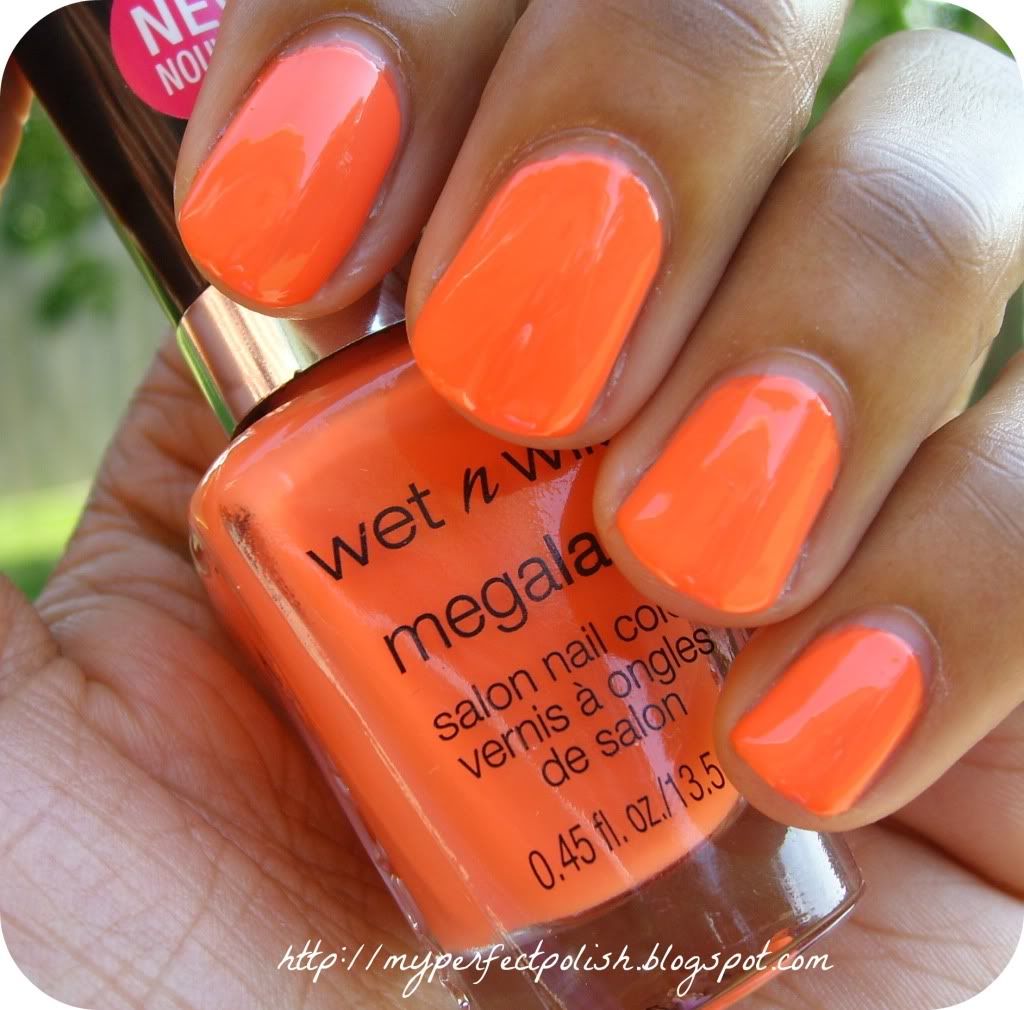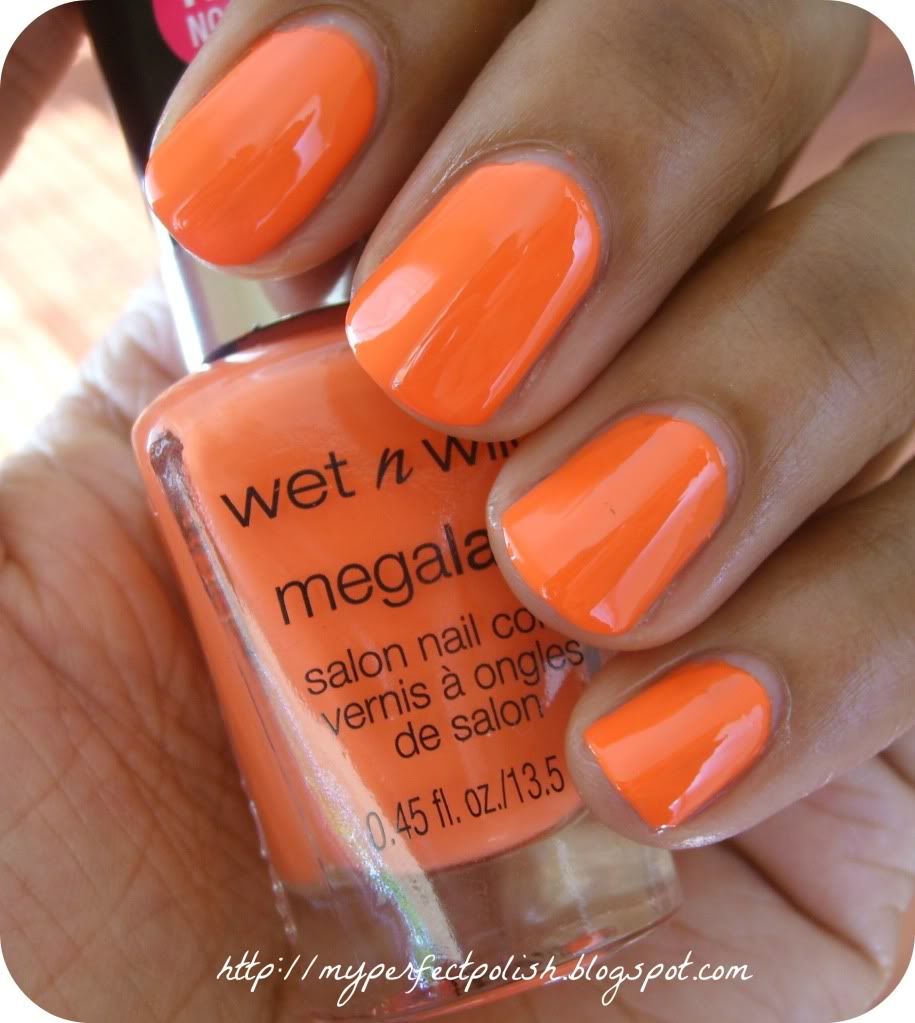 That ManiCurve brush served me well before--it's makes it easy for me to paint nearly the entire nail in one swoop--but this one had a few straggly ends. A piece of it ended up embedding itself in my mani. Not cool.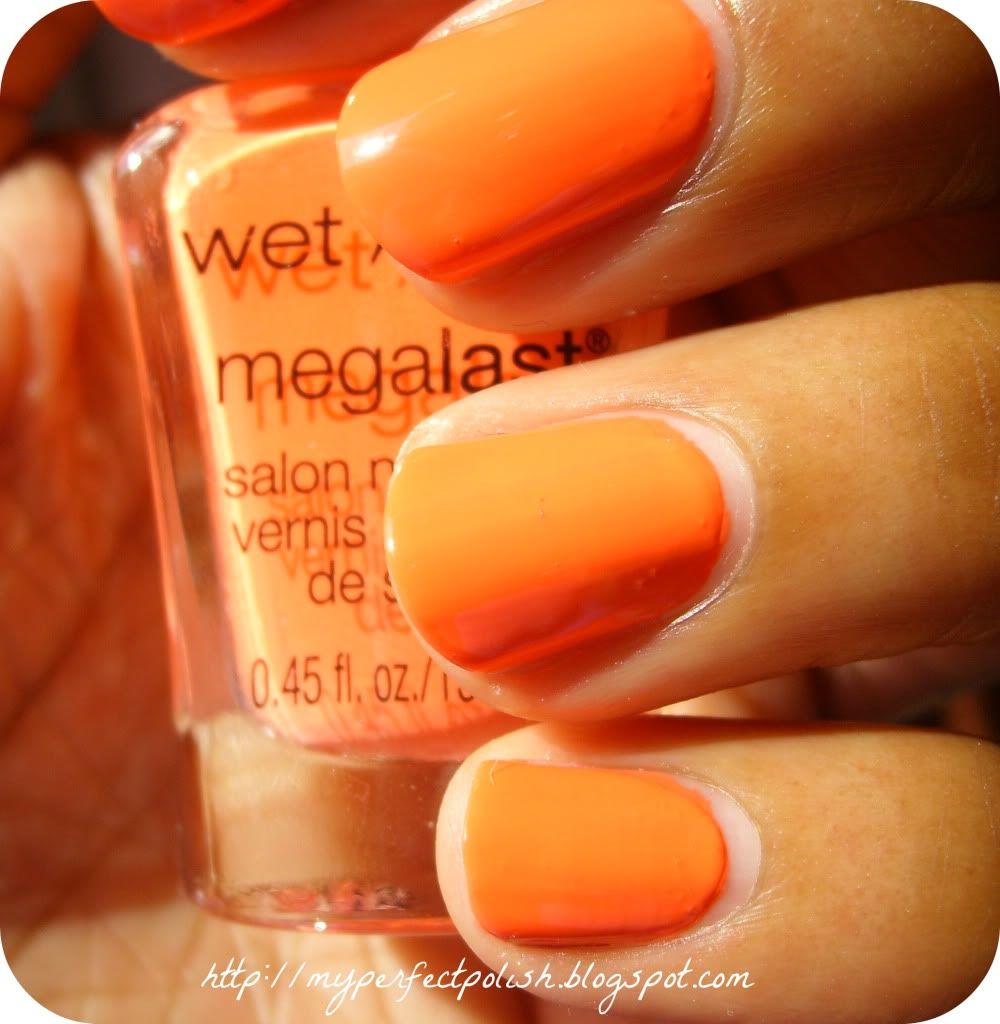 close up, indoors
Aside from issues with the brush, this one definitely gets the MPP stamp of approval.