Hopefully, you've already seen
part I
of my Cult Nails haul. Here's part II, featuring Iconic. Iconic is a "deep berry creme with gorgeous red flakes and stunning gold shimmer throughout."
As I've told you before, I (usually)
don't do reds
, but the color description and reviews won me over.
Just as with the other Cult Nails polishes I reviewed, the formula was great. I only wish the gold shimmer and red flakes could have shown through a bit more. When removing the color, I realized just how much the flakes and shimmer had been hidden.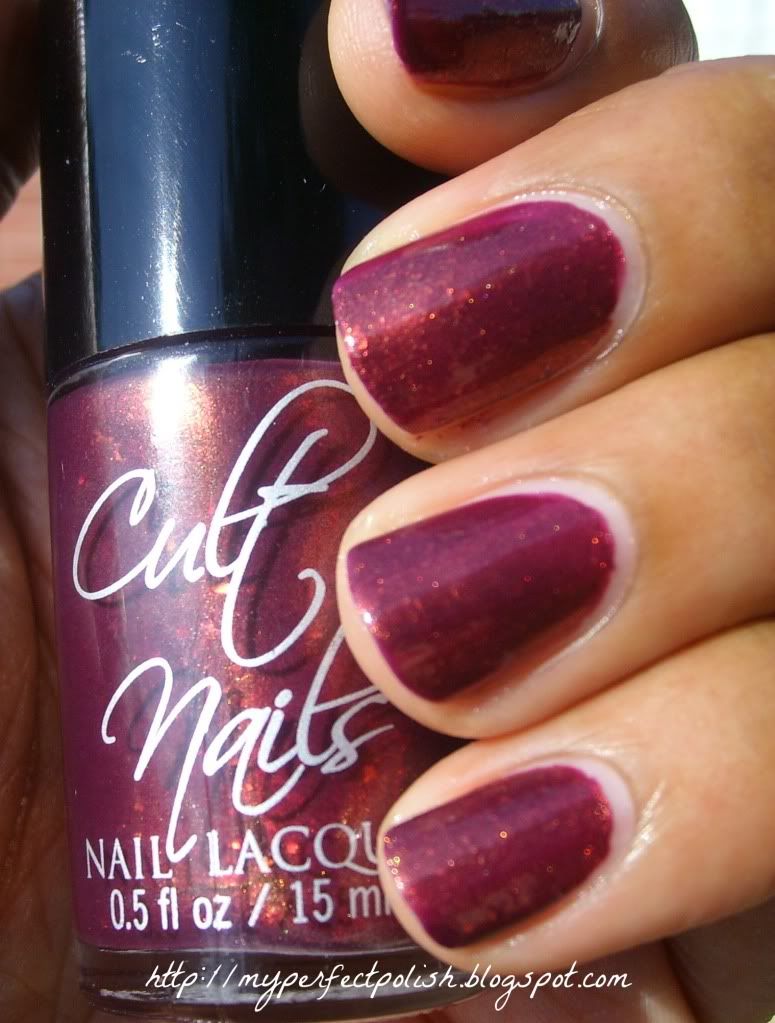 Inspired by the gold shimmer, I added Orly's
Sashay My Way
on an accent nail.
Hope you like! :)
Next up, part III, and it may very well be my favorite of the bunch!