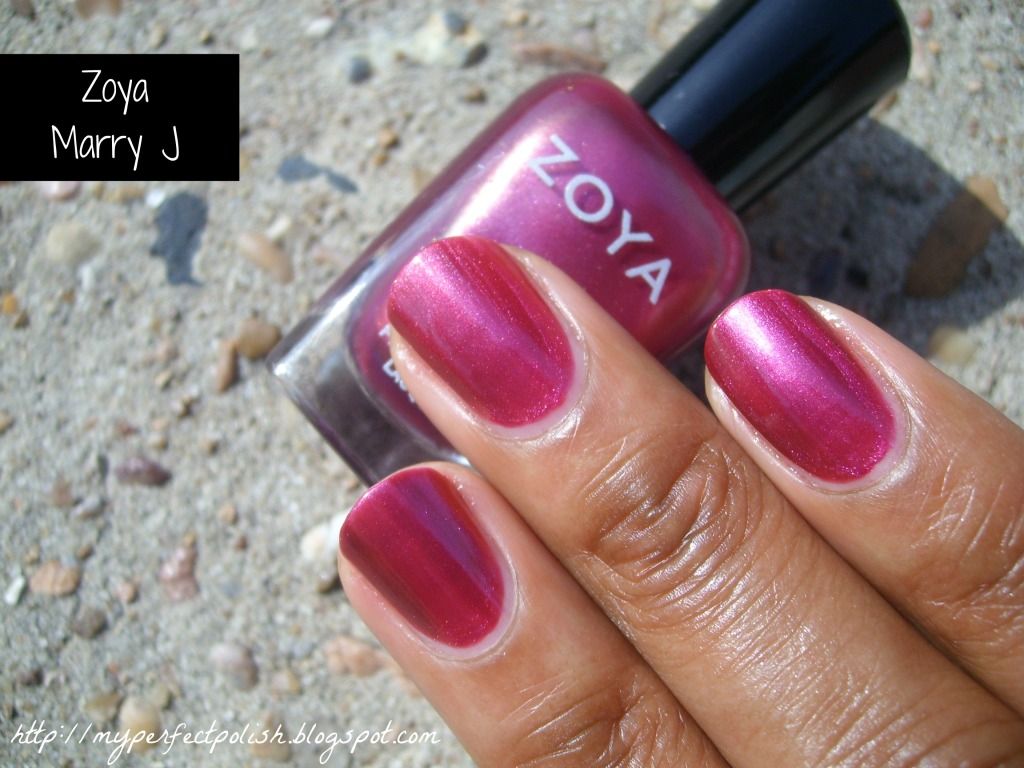 "Warm, light red-toned purple frost with strong gold, green and blue duochrome shimmer."
Way back when (ok, sometime around Christmas), Zoya kept us deal-hungry customers on our toes with their fun flash promos. While there were many great deals, my favorite one involved FREE nail polish. I got lucky at least once, and ordered Marry J (aka Marry) from the Divas Collection (not to be confused with their current Diva collection).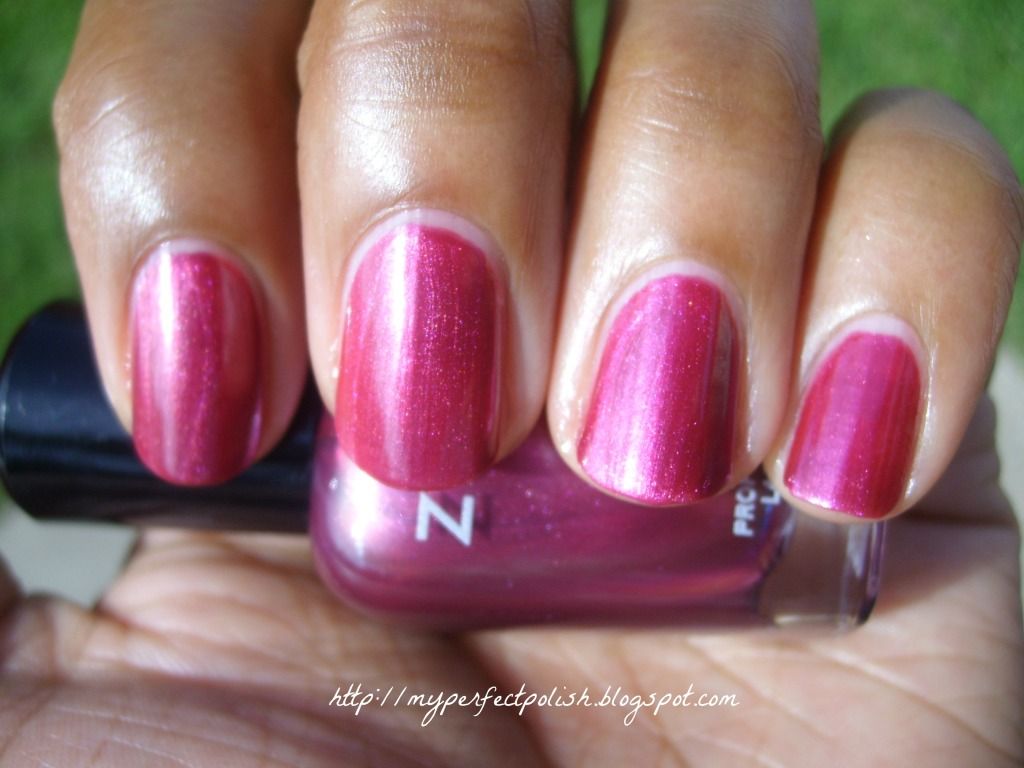 "Different every time you look at it, this shade lends a magical, playful look to nails."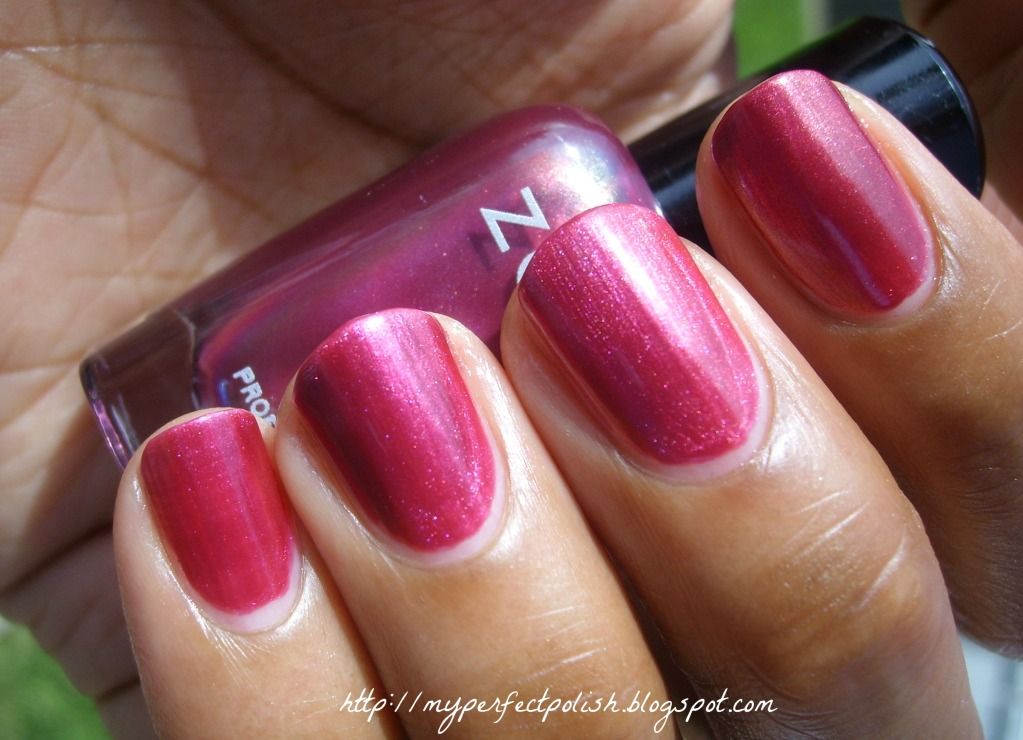 Very pretty with a great, smooth formula.